Square Door Photo
2560 x 2560 pixels
Landscape Door Photo
1200 x 800 pixels
Landscape Door Photo
1200 x 800 pixels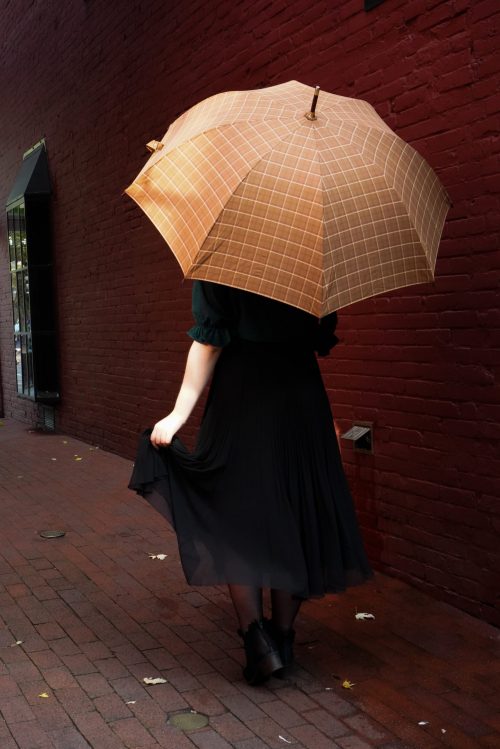 Umbrella Photo
1700 x 2560 pixels
Long Bio
Elisa Downing is an author of strange stories about brave kids, teens, and new adults. An MA Children's Literature graduate, she's spent years climbing through the windows of books to better see the world beyond. She enjoys writing fantastical adventures full of ancient mysteries, slow-burn romance, and lots of monsters. When she's not writing, you can find Elisa reading under a tree somewhere, playing video games on easy mode, waxing poetic over cult cinema, or watching horror movies.
Short Bio
Elisa Downing is an author of strange stories about brave kids, teens, and new adults. She loves working with words, whether it be in her day job as a freelance editor, her spare time as an avid reader, or her dreams as a full-time writer. She resides in Canada.
House of Matchsticks Series
House of Matchsticks (Part 1)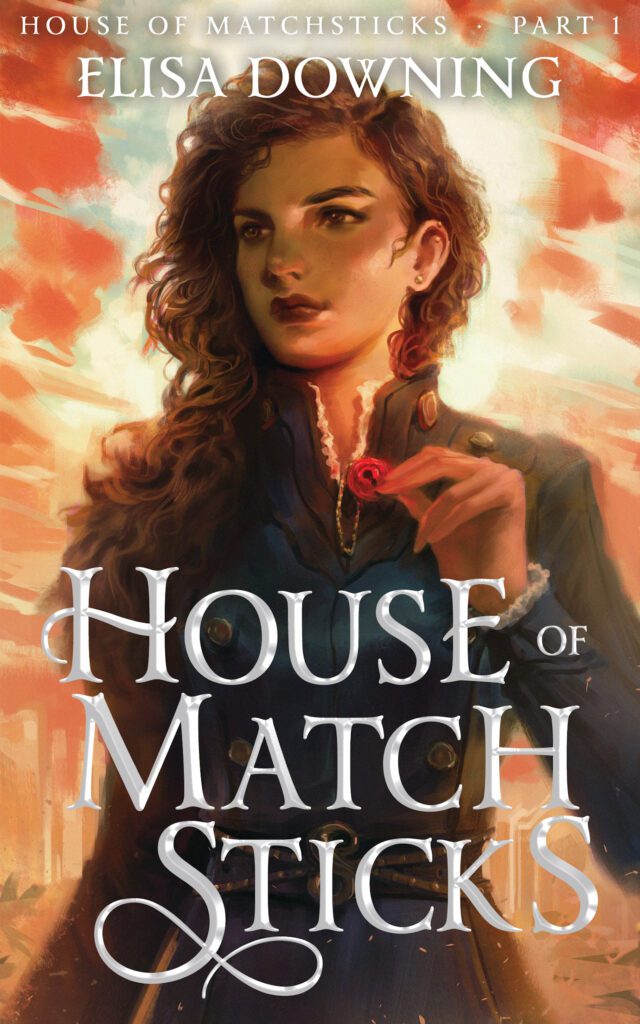 Blurb:
For fans of Leigh Bardugo and Disney's "Atlantis" comes a thrilling YA series set in a world of high adventure.
Her academy prepared her for battle. But is she ready to fight when danger emerges from the murky forest?
The House of Matchsticks is calling …
Sixteen-year-old Isaline is under massive pressure. Only alive thanks to Death's intervention when she was a baby, she's too shy to speak up when there's an attempt to steal her mysterious red pendant at school. And getting so emotional that she fails her crucial weapons review, things worsen when she runs into a suspicious but intriguing thief.
Forced to work together to survive the threats of the wilderness, Isaline is surprised to be hitting it off with the rogue. But there's little time for sparks to fly as her unusual necklace attracts bold treasure hunters, two-faced spies, and ferocious beasts … all in search of the fabled House of Matchsticks.
Can this strong young warrior graduate her final year before she succumbs to the clutches of evil?
House of Matchsticks is the explosive first installment in the House of Matchsticks YA fantasy series. If you like fascinating characters, steampunk aesthetics, and action-packed thrills, then you'll love Elisa Downing's magic-fueled journey.
Buy House of Matchsticks to fire up destiny today!
House of Matchsticks is a third person, multi-POV series with found family, enemies to lovers slow-burn romance (straight and LGBTQ+), and a healthy dose of action/adventure. This is Part 1 in the series. Expect a cliffhanger.
Info
Title: House of Matchsticks
Series and Number: House of Matchsticks, Part 1
Age Range: 14+
Publication Date: September 30th, 2021
Publisher: Dark Window Books
Comp Titles: Six of Crows by Leigh Bardugo; Leviathan by Scott Westerfeld; Disney's Atlantis: The Lost Empire; Journey to the Centre of the Earth by Jules Verne
Formats Available: paperback, ebook, and hardcover
ISBN: 978-1-7773305-2-1 (paperback); 978-1-7773305-3-8 (ebook); 978-1-7773305-4-5 (hardcover)
Josie and the Scary Snapper
Blurb
There are monsters in the dark, but Josie has a magic flashlight.

When the sun goes down, Josie stays awake because she sees monsters in the dark. She sees big monsters and little monsters, fuzzy monsters and scaly monsters. There's even a purple monster with big horns and long claws hiding in the kitchen! That one is the scariest thing in her house by far.
One evening, Josie's dad gives her a magic flashlight, her very own Scary Snapper, that will turn any monster into something less scary. When she wakes up in the middle of the night and starts to feel scared, Josie ventures from her bedroom and into the dark hallway, her Scary Snapper in hand.
In Josie and the Scary Snapper, join Josie on a midnight adventure as she conquers her fear of the dark. With vibrant illustrations, an empowering story, and a twist you won't see coming, Josie and the Scary Snapper is an excellent picture book choice for bedtimes everywhere.
If you enjoyed The Dark by Lemony Snicket and Jon Klassen, Orion and the Dark by Emma Yarlett, or Go Away, Big Green Monster! by Ed Emberly, Josie and the Scary Snapper is for you!
Info
Title: Josie and the Scary Snapper
Age Range: 3-5
Publication Date: October 6, 2020
Publisher: Dark Window Books
Comp Titles: The Dark by Lemony Snicket and Jon Klassen; Orion and the Dark by Emma Yarlett; Go Away, Big Green Monster! by Ed Emberly
Formats Available: paperback and ebook
ISBN: 978-1-7773305-0-7 (paperback) and 978-1-7773305-1-4 (ebook)