Hi fantasy readers!
Elisa Downing here.
Want to dive into a brand new, addictive series? Ready to get that reading-past-midnight feeling again?
Allow me to introduce myself. I'm the author of House of Matchsticks, a brand new YA Fantasy series for fans of Indiana Jones, Disney's Atlantis, Six of Crows, and The Golden Compass. Nice to meet you!
Here's why I think you'll find my books unputdownable:
there's forgotten history, deadly traps, and a wily crew of treasure hunters on the trail of ancient secrets
plenty of mysterious monsters
FM enemies to lovers
MM rivals to lovers (think: two competing treasure hunters getting a liiittle too flirty 😉)
the grim reaper, but not
clockwork kings, thieves, princesses in hiding … did I mention treasure hunters?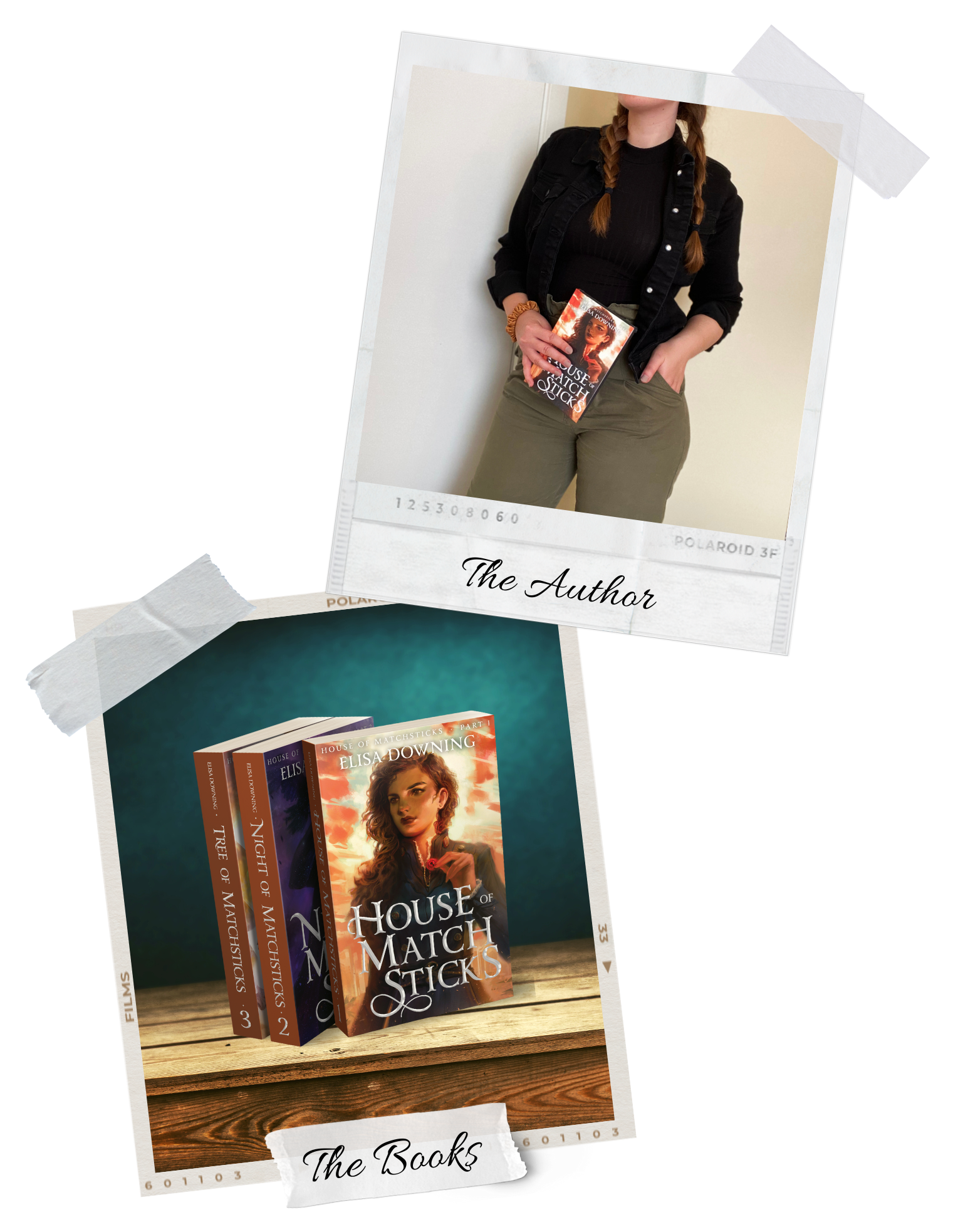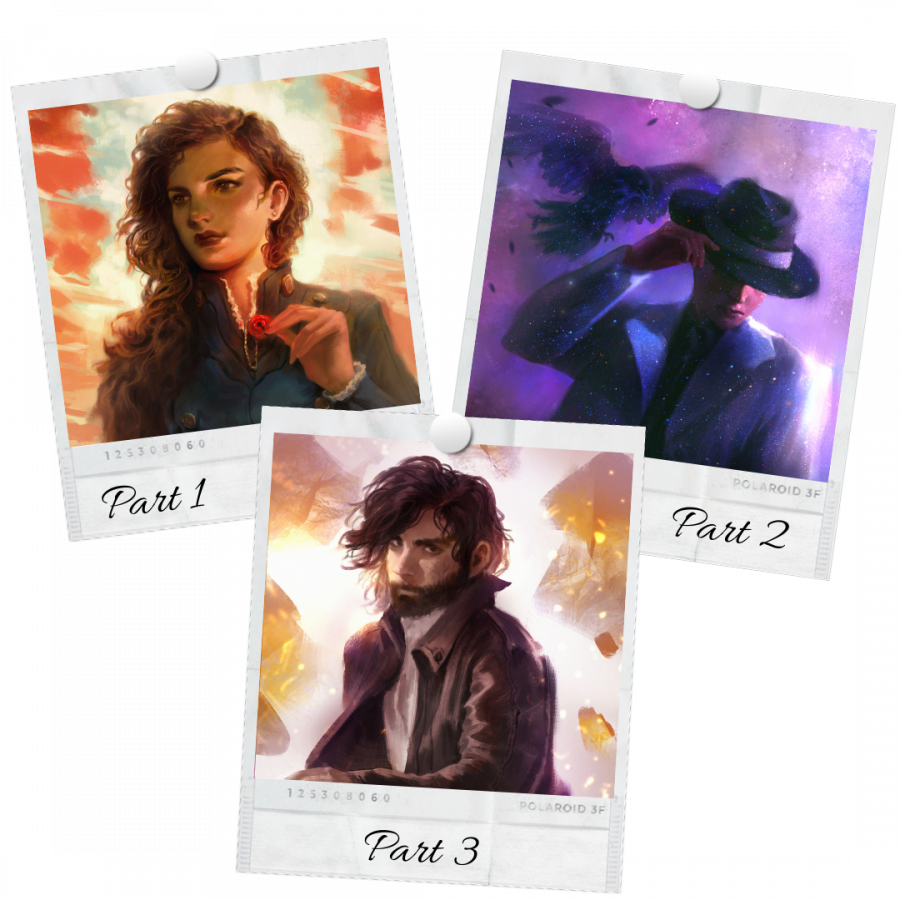 I've been so grateful to have readers say they wish they could go back and read Parts 1-3 of House of Matchsticks for the first time, just to experience it all over again.
It always makes my day to hear that!
Here's what else readers have to say:
Alexis (Goodreads Reviewer)
Elisa Downing is easily the best new YA Fantasy writer of this year. House of Matchsticks (HOM) is immersive, vibrant, and scratches exactly the right itch. I sat down with it and some tea, and looked up again having completed the book and not taken a single sip from my cup.
Samantha (Amazon Reviewer)
The conflict in this book had me scrambling to read more pages ... and the ending has left a gap in my heart where I need to read the next book in this wonderful new series.
BookDragon (Bookbub Reviewer)
[House of Matchsticks] had me hooked from the very first page. The plot was engaging and well written. I definitely recommend this novel.
It sweeps you up in a world of mystique, steampunk, threatening clockwork machines, and mysterious ethereal figures that I'm dying to learn more about. I couldn't put it down (and I really did try).
Audrey Francis-Plante (Author of Devonna)
Probably the best world-building I've read this year.
Chelsea H (Amazon Reviewer)
Elisa Downing has done it again- I'm hooked! Creative characters who suck you in and make you want to be there with them.
I love this series! The characters are engaging , the story line is intriguing and it keeps you wanting more!
Stef (Goodreads Reviewer)
This book is so amazing, the characters are so detailed! Such a fun adventure, If you like monsters, treasure hunters, theives, and mystery you'll LOVE it!
Destiny J (Amazon Reviewer)
Oh my. I absolutely loved this book. It was so well written. The plot was so driven, they characters were beautifully written and I enjoyed watching them grow into themselves and their little family.
OldBird (Goodreads Reviewer)
What a ride! ... It sure picked up the pacing, intrigue and just downright altogether awesomeness as it progressed. there's plenty more surprises waiting for our crazy crew of lovebirds and misfits, and I can't wait.
Reaching above and beyond ordinary fantasy tropes, Downing is able to mix in attention-grabbing elements that transform this novel into a literary rarity.
Let's cut to the chase. Here's where you can find the books!
The first three books in the series are available to buy and read right now. Part 1, House of Matchsticks, can be read in ebook, audiobook, paperback, and hardcover. However you like to read, you can jump into the series in just a few clicks!
Use the links to learn more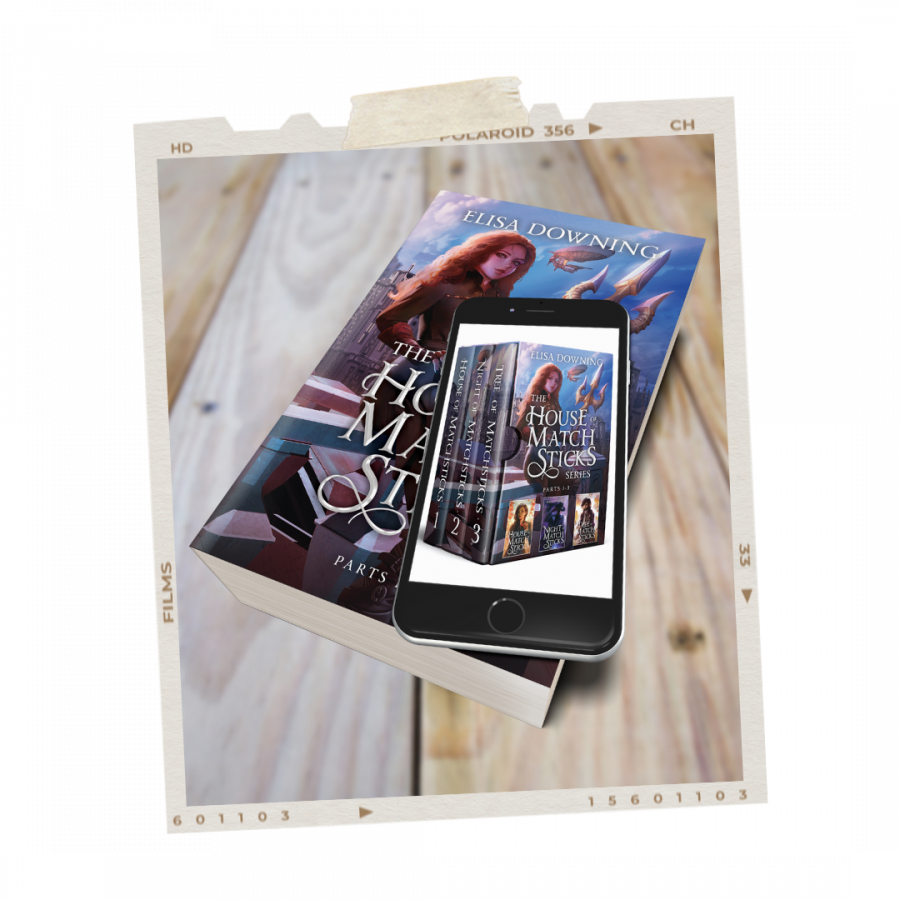 Readers tell me that the HoM series is best binged. When you really love a story, it can be hard to stop!
If you've already decided to read the whole series (thank you, I love you), the House of Matchsticks: Parts 1-3 Collection is a great opportunity to save a few bucks.
Buy 3 books in 1—for less than it would cost to get each book separately ⬇️
If you'd like to try HoM on for size before buying, use this form to sign up for my newsletter.
You'll get an exclusive House of Matchsticks Reader Bundle, including Chapters 1-5 of HoM totally free, a bonus novelette starring Jack and Cameron, other extra content, and writing updates from me.
Your privacy is important to me. I'll never spam you, and you can unsubscribe anytime.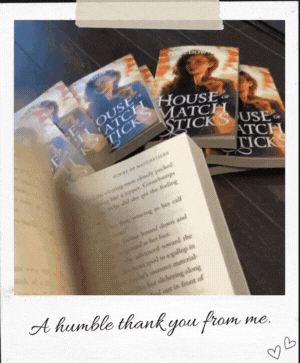 If you love House of Matchsticks and decide to leave a review on social media, feel free to tag me in your post. ♥ Hearing from readers is the absolute best part of my job.
Here's to new adventures!
Happy reading.
Copyright © 2022 Elisa Downing | This site uses Amazon affiliate codes.